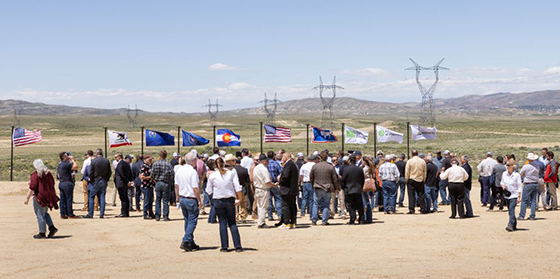 Nearly 150 invited guests from various federal, state and local entities participated in the TWE Project ceremonial groundbreaking on June 20, on the ranch where the HVDC terminal will be sited. The windy day kept U.S. flags flying strong along with flags from Wyoming, Colorado, Utah, Nevada and California – states that participated in the TWE Project development. The City of Rawlins is in the background.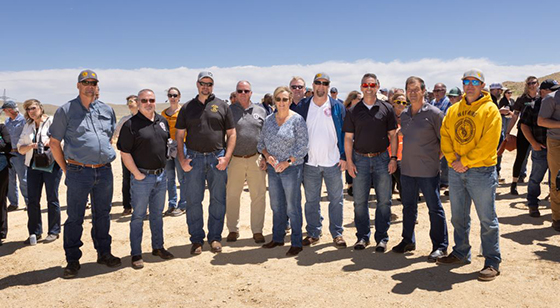 Representatives from the International Union of Operating Engineers, International Brotherhood of Electrical Workers, and Wyoming AFL-CIO joined the ceremony to show their project support.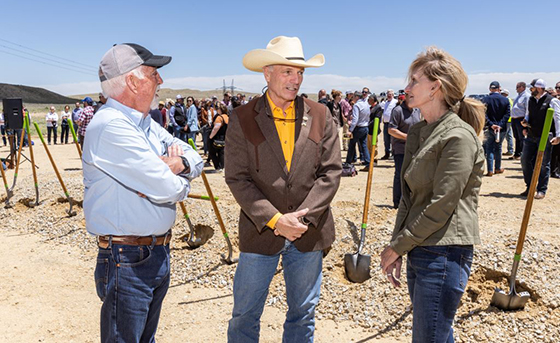 Wyoming Governor Mark Gordon speaks with TransWest CEO Bill Miller, left, and TransWest COO Roxane Perruso, right, following the ceremony.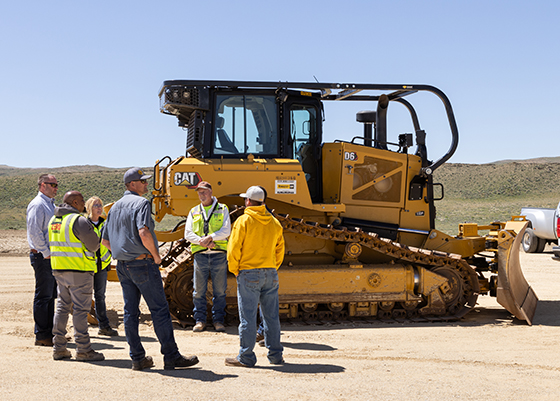 The Chokecherry and Sierra Madre Wind Energy Project is under construction and adjoins the TWE Project in Carbon County. Equipment operators and Mortenson Construction – the CCSM Project contractor – joined the TWE Project celebration. The wind project contractor primarily sources heavy equipment from Wyoming Machinery Company, and their representatives from Casper and Rock Springs also attended in support.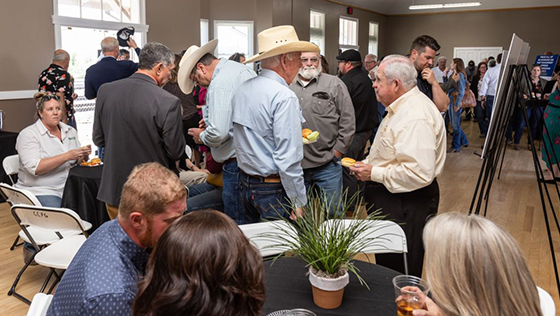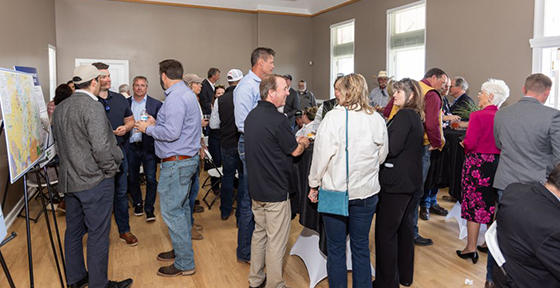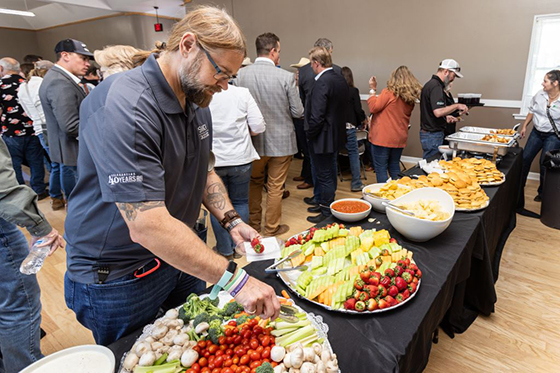 The Depot community center in historic downtown Rawlins was packed for the groundbreaking reception. Represented entities included the Carbon County Commission, Carbon County Visitors Council, Carbon County Economic Development, Carbon County Higher Education Center, City of Rawlins, Rawlins DDA/Main Street, other Carbon County towns, Colorado's Moffat County, BLM Wyoming state and local offices, field office representative for three U.S. Senators, Wyoming environmental groups, and many others.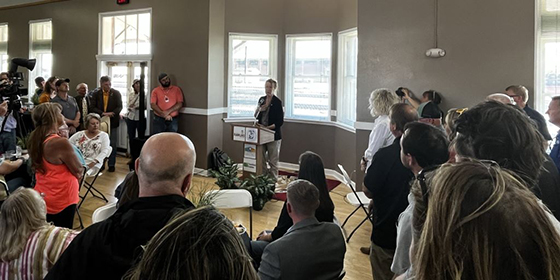 Attendees were welcomed with positive remarks by Rawlins Mayor Terry Weickum, Carbon County Commission Chair Sue Jones, Wyoming Governor Mark Gordon, and BLM Director Tracy Stone-Manning, who is pictured here.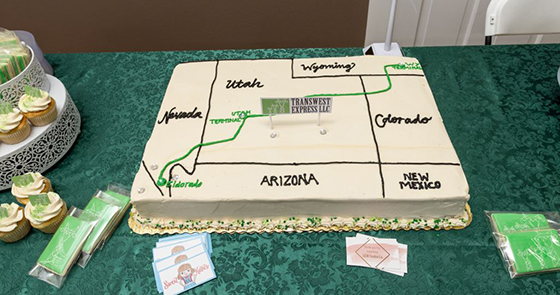 Local baker Sweet Katee's made a lighted cake showing the TWE Project route, along with transmission cupcakes and cookies. Attendees also enjoyed lunch catered by The Aspen House Restaurant, whose owner was the Wyoming Small Business Person of the Year in 2022 as named by the U.S. Small Business Administration.